COVID-19 Coronavirus
Community Testing Centre
Aberdeen University's test facility at the Butchart Centre on University Road offers all asymptomatic students and key workers across Aberdeen
free lateral flow tests.
https://www.abdn.ac.uk/about/coronavirus/testing.php?utm_content=bufferb4436&utm_medium=social&utm_source=twitter.com&utm_campaign=UoASocial
----
Coronavirus (Covid-19) Vaccine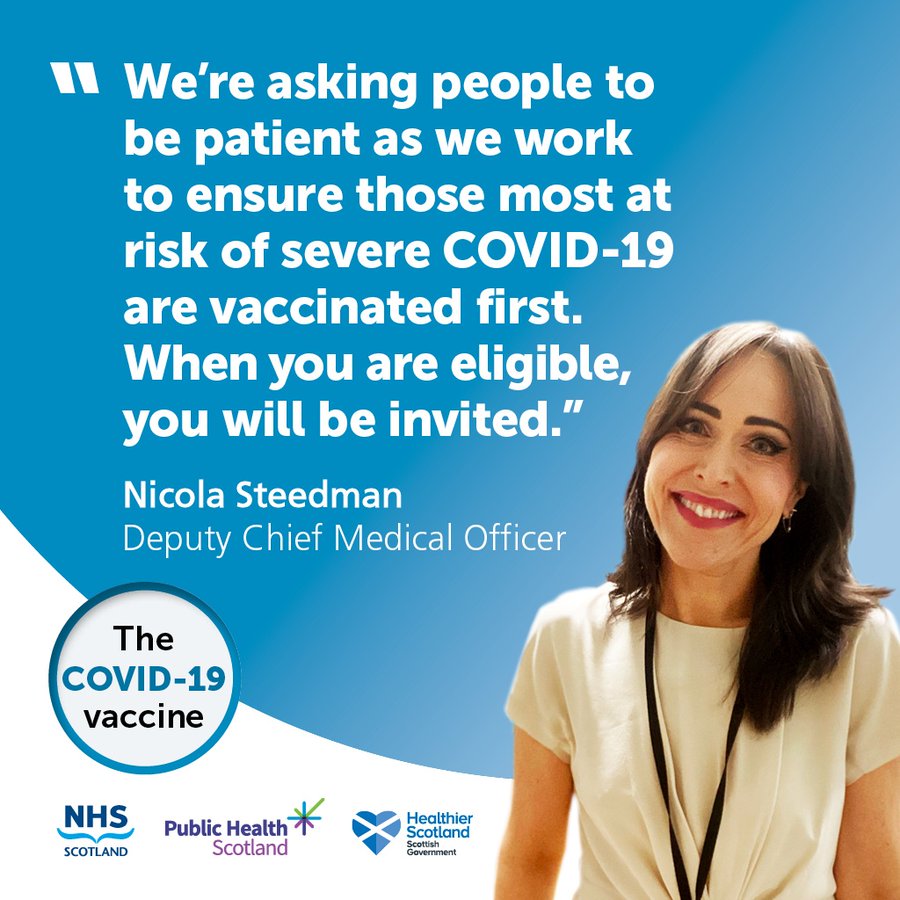 from NHS Inform Scotland:
https://www.nhsinform.scot/covid19vaccine?utm_source=Twitter&utm_medium=social&utm_campaign=SocialSignIn&utm_content=COVID-19
----
Trading standards warning for Covid-19 vaccine scam
Residents are warned warned about a dangerous scam related to the Covid-19 vaccine.
A fake NHS text has been circulating, telling people they're eligible to apply for the vaccine and asking for payment.
The text message states: 'NHS - We have identified that you are eligible to apply for your vaccine', and asks people to 'apply' by clicking on a link. The link then takes you through to a convincing-looking but fake NHS website which asks for your personal details and bank account and card details.
Cold calls about the vaccine are also beginning to take place, with people asked to pay for it over the phone. If you receive one of these calls, hang up.
Trading Standards services from Aberdeen City Council, Aberdeenshire Council and Moray Council have asked people to be particularly vigilant to these scams as they will not have to pay for the vaccine through the NHS. More details: