Public Notices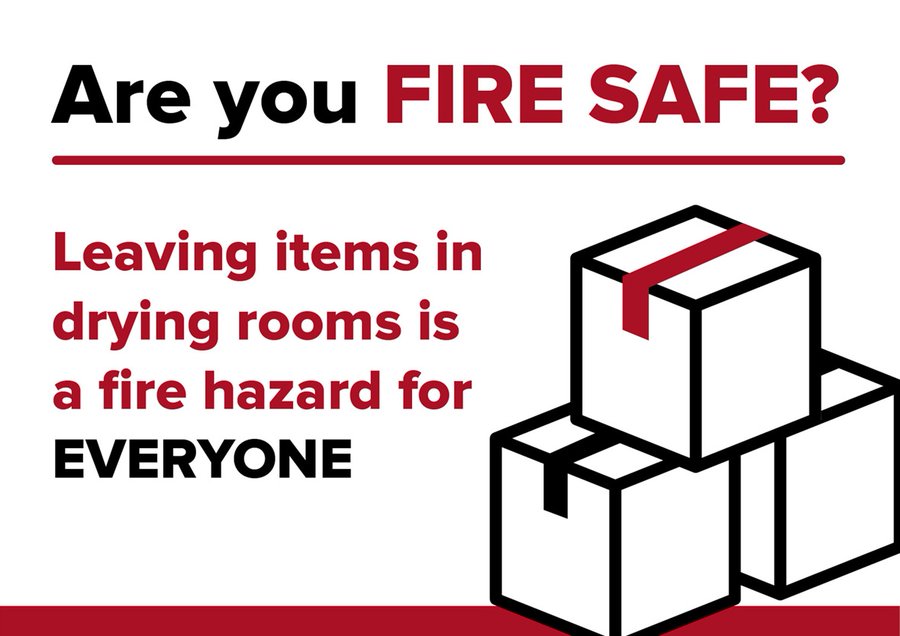 Residents in multi storeys buildings should not leave or store items in drying rooms as they're a fire hazard! ACC tenants can get four free removals of bulky items a year
----
Equal protection from assault is the law in Scotland
On 3 October 2019 the Children (Equal Protection from Assault) (Scotland) Act was passed by the Scottish Parliament. It comes into force on 7 November 2020, and from that point children in Scotland have the same protections against assault as adults.
Equal protection is something our office has been calling for since 2004, and we're delighted to see it pass into Scots law. Assaulting a child for the purposes of punishment should always be against the law, and our previous law was untenable in international human rights law terms.
We've been lucky to work with children and young human rights defenders who helped make this law happen, as well as adults from organisations in Scotland and beyond who have campaigned for it for several years.
https://cypcs.org.uk/positions/equal-protection/?utm_source=Twitter&utm_medium=social&utm_campaign=SocialSignIn&utm_content=Child+Protection
----
Beware of Rogue Traders: Advice from Police Scotland
Last year, rogue traders scammed £600,000 from residents in our communities. Due to the #Coronavirus crisis, more people are at home & as a result you may encounter callers at your door. Advice & tips on how to spot a rogue trader: http://ow.ly/4kgY50A60sX
https://twitter.com/AberdeenCC/status/1272815939042541570?utm_medium=email&utm_source=govdelivery
----
F

i

nd a grit bin (interactive map)
Grit bins throughout the city provide salt and salt/sand mixtures for you to use in your local area.
Use our map to see where the grit bins are in your area. Housebuilders and developers may have provided additional bins that won't be on our map. We do not fill grit bins that have been provided by others.
https://www.aberdeencity.gov.uk/services/people-and-communities/get-ready-winter/find-grit-bin
----
Condensation, Damp and Mould
Tips to prevent from Aberdeen City Council:
https://www.aberdeencity.gov.uk/sites/default/files/2018-06/Tips%20to%20prevent%20condensation%2C%20damp%20and%20mould.pdf?utm_source=Twitter&utm_medium=social&utm_campaign=SocialSignIn&utm_content=Council+Repairs
---
To make it quicker and easier for you to report issues and apply for things, a lot of Aberdeen City Council's services are available online. Some of our online services include:
Schools
View school term and holiday dates
Apply for free school meals
Top up school meal accounts
Bins and environment
Report a missed bin collection
Arrange collection of large items
Report flytipping
Report an overflowing bin
Pay for things
Pay your council rent
Pay your Council Tax
Apply for a car park permit
Renew a parking permit
Appeal a parking Penalty Charge Notice
Pay a parking Penalty Charge Notice
Appeal a bus lane enforcement charge notice
Report an abandoned vehicle
Report a problem with a road, pavement or road sign

Some of our online transactions need you to set up an account. This is so you can track the progress of your application. Set up an online account.
For a full list of online services please visit our website
----
Fire safety advice for multi storey residents
from Aberdeen City Council (linked pamphlet)